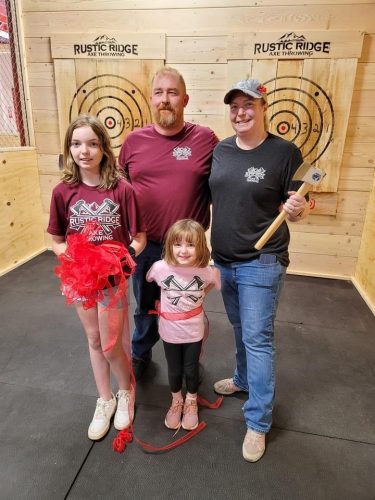 Axe Throwing is a rapidly growing recreational activity which many people enjoy. Chris and Cassie Chapman have wanted to start a business for several years and found the axe throwing niche a great way to accomplish that. Bringing the exciting sport of axe throwing to Oregon, Illinois for people to enjoy as much as they do is their top goal. Axe throwing can be enjoyed by many even without special skills or ability.
Rustic Ridge Axe Throwing has double target lanes set up for both recreational and tournament utilization. Additionally, there is a single target lane available for walk-ins or smaller groups.
We encourage reservations to ensure availability of a lane for your specified time. Reservations can be made during closed times, please call to place these special requested times.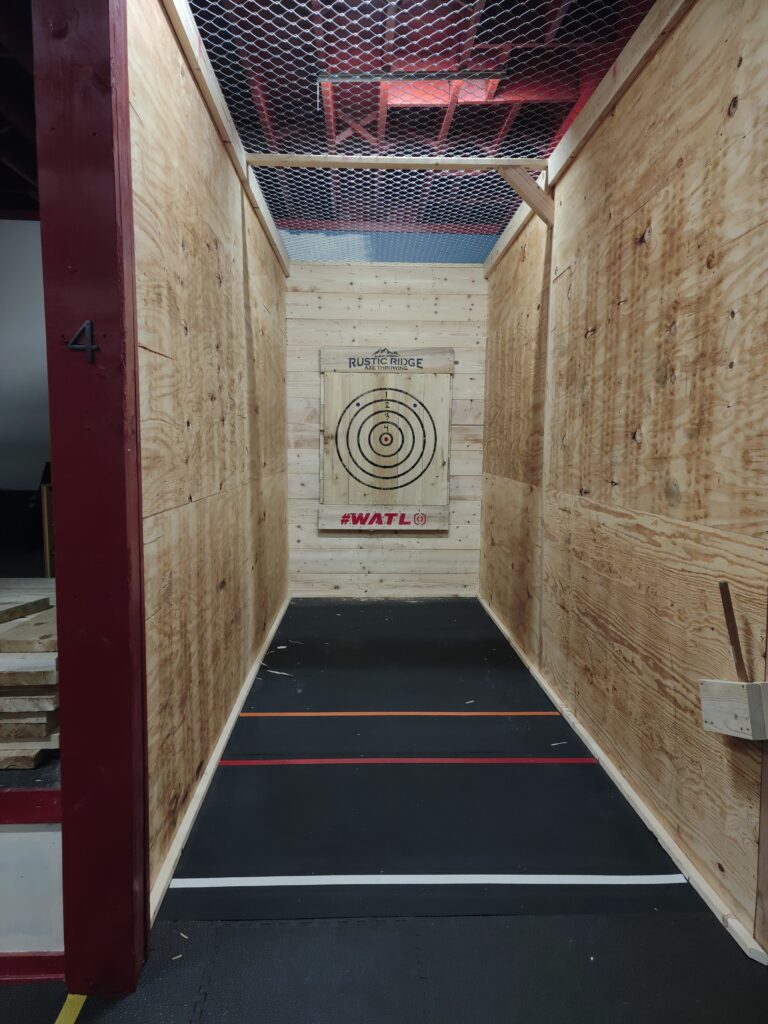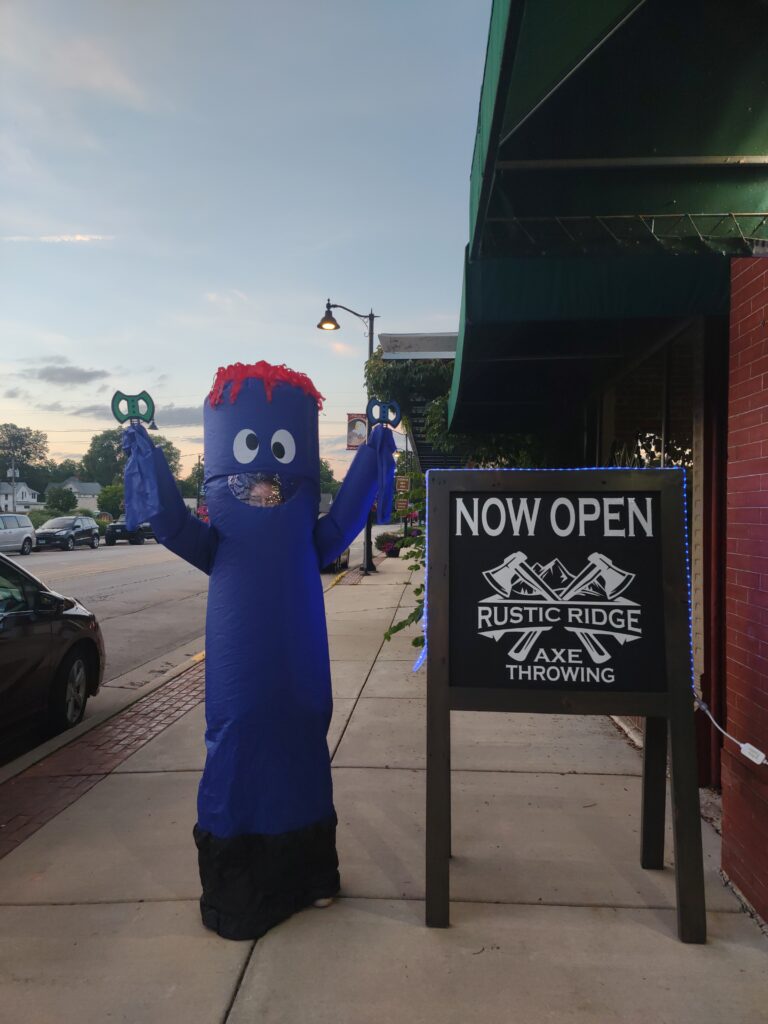 The cost is $20 per person per hour. Discounts may be available for large group reservations or parties. Please call 815-668-9973 to discuss options and reservations.
Closed-toe shoes are required for your safety. Alcohol is not allowed for everyone's safety. We allow guests to bring in food, but will not allow outside drinks as we have non-alcoholic drinks as well as snacks available for purchase.